Guide to Gateway's Personality and Beliefs
Here's our purpose and our passion for God And People
At Gateway Christ is the Gate! He invites "whosoever will" to enter and find life abundant, life worth living and life eternal. We want to be believers with a big heart for God and a caring heart for people. We have a mission – To enter God's gateway to life, opening the gate for others, together loving and serving the Lord with gladness as Christ's ambassadors. Our Pastor strives to teach, preach and unleash God's mighty Word, the Bible, with love, passion, clarity and conviction – comforting, challenging and encouraging all who hear. We treasure CHURCH, God's expanding family on earth; a family of acceptance, truth, witness, education, love and growth brought to life and nurtured by God the Father, God the Son and God the Holy Spirit. We're Christians who focus on following Christ. We also honor our Baptist heritage. God is our Father, Christ is our Savior, the Holy Spirit is our enabler, the Church is our family of faith, the Bible is our book of books. We have a mission on earth, the joy of the Lord is our strength and heaven is our future – and there's more. All are welcome, everybody is somebody, nobody is nobody. We value God's crowning creation – a human being made in His image. Every adult, teen and child is guided to God and the wonderful Christian life. We have a calling – To be Christ's ambassadors in our world here and now, anticipating the imminent return of Christ. We all have questions – and you will find a safe space to explore, ask, and have those questions answered. In conclusion, if you want to know what we're really all about, come and worship! This is your personal invitation.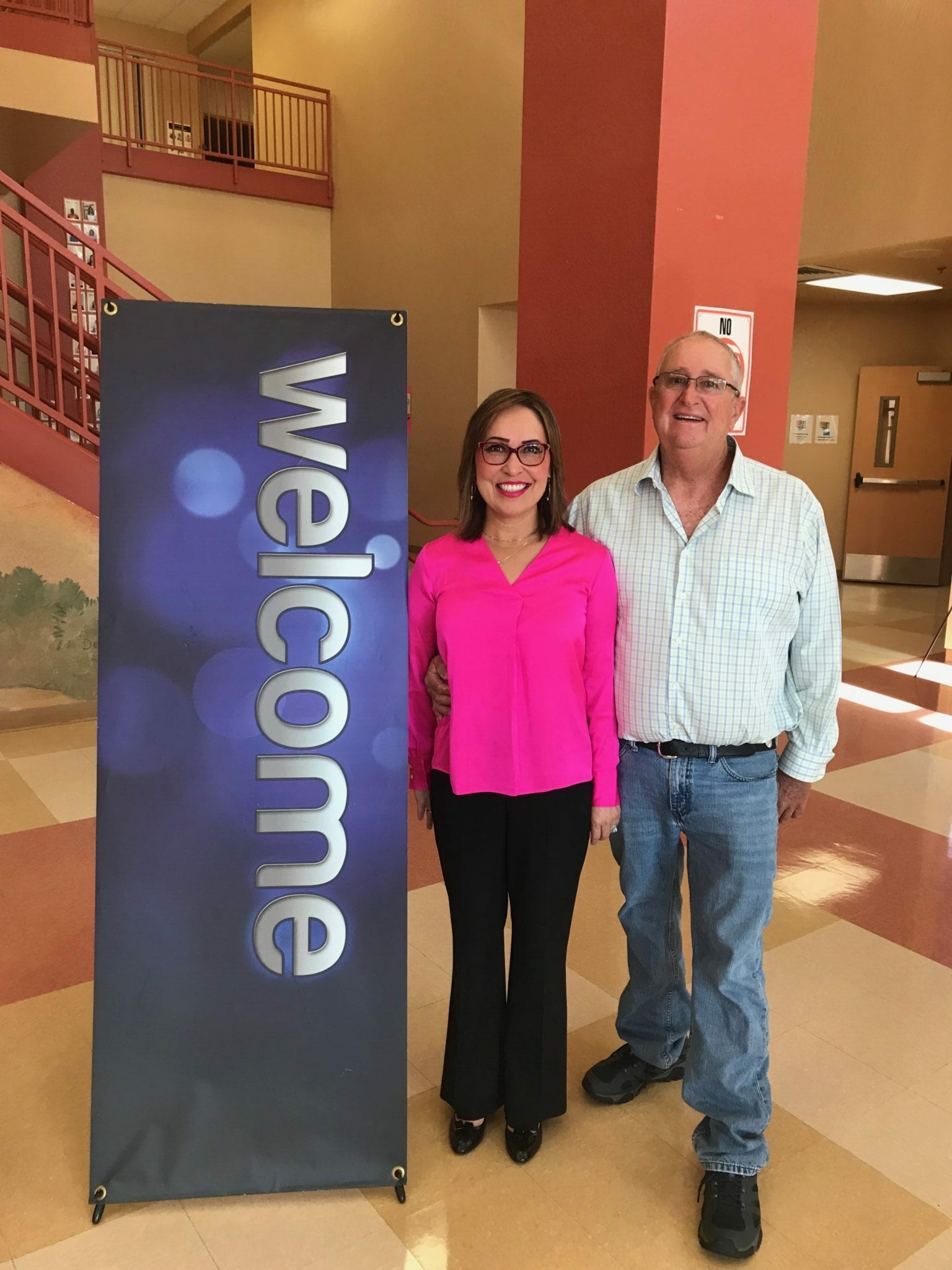 "I was glad when they said unto me, 'Let us go into the house of the Lord."

"Worship the Lord with gladness… Know that the Lord is God. It is He who made us and we are His, we are His people… Enter His gates with thanksgiving and His courts with praise… For the Lord is good and his love endures forever, His faithfulness continues through all generations."
easy directions, come see us sunday!
We meet every Sunday morning at 10 a.m. inside Hidden Oaks Elementary School.
One mile north of Gateway Blvd on Military Trail. Look for banners. Come into the main lobby. Host will greet you.
Address:
Gateway Community Church 7685 S Military Trl Lake Worth, FL 33463 United States
keep up to date with Gateway community church